Whale Tail Wallet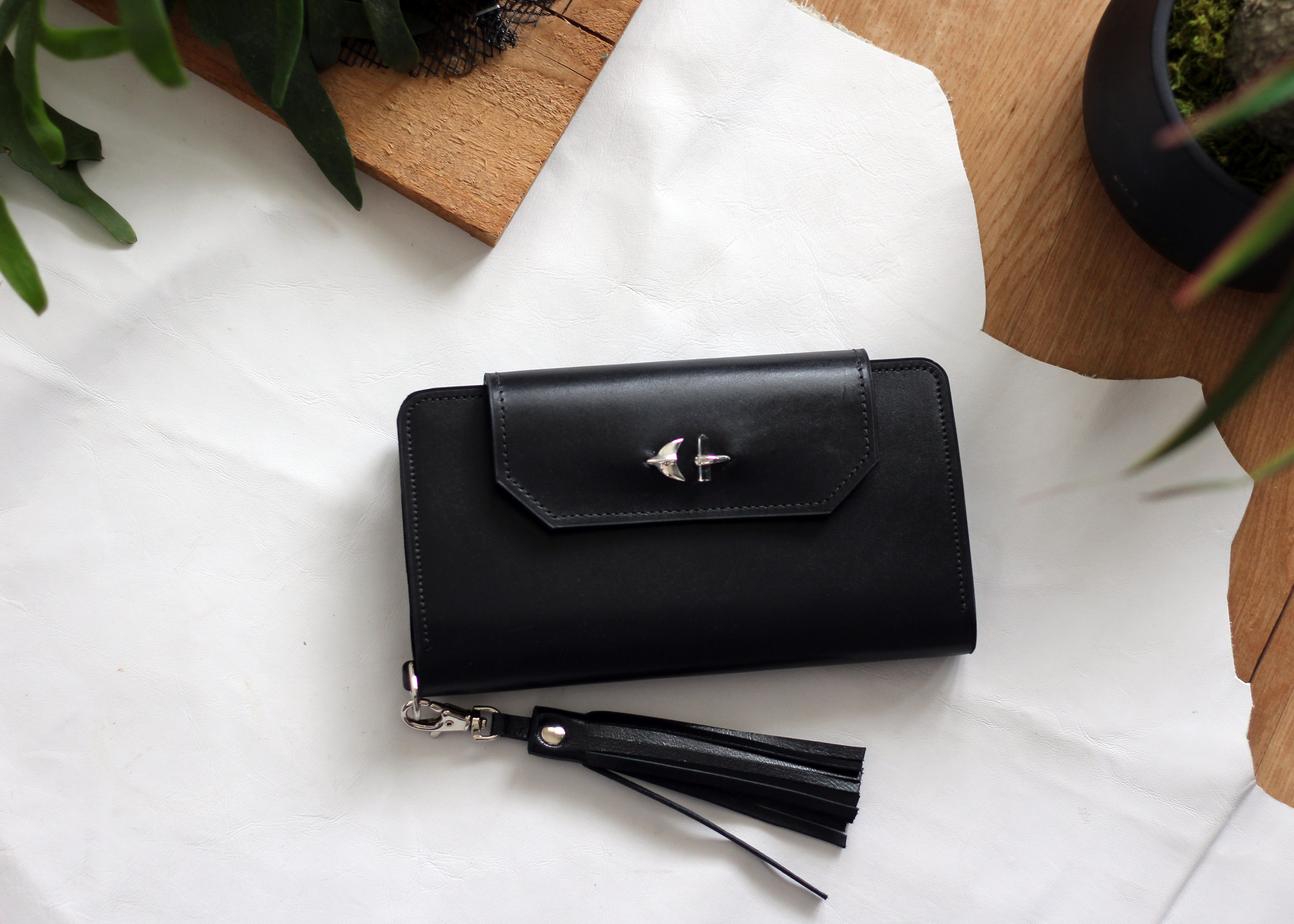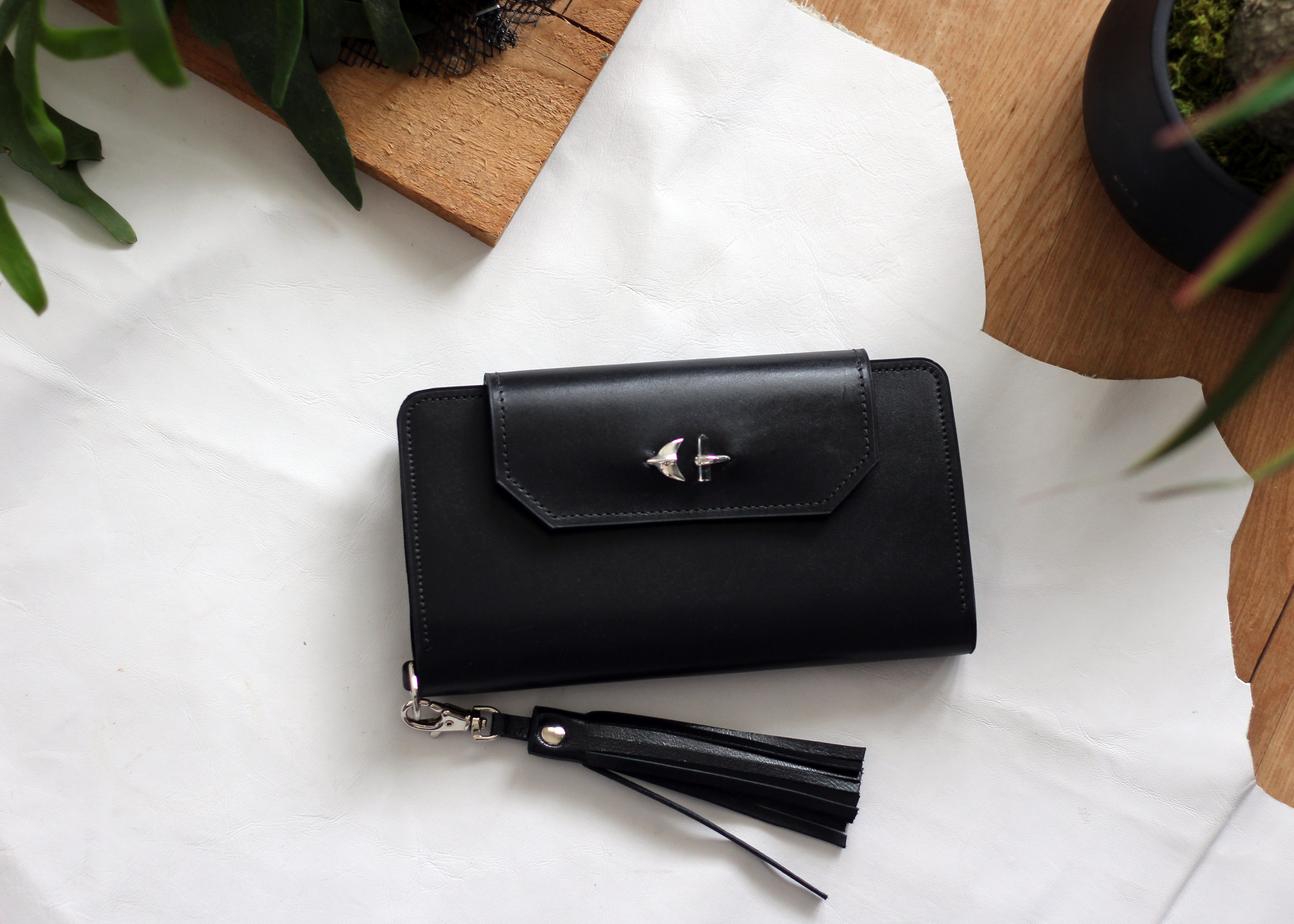 Whale Tail Wallet
The Whale Tail Wally is a collaboration with a local Portland leather maker. We handmade only a few of these beautiful wallets using the best materials, taking care on each step to make the best product possible.
All edges are hand treated, snaps closed with a hidden magnet, interior has a cash pocket, multiple card slots and a phone pocket. The Whale tail pendant is made with sterling silver and clear quartz.
LEATHER
We take care in selecting American grass fed hides sourced in our home of Portland, Oregon. Each bag will have slight imperfections due to the natural qualities that just look better over time. This bag is carefully constructed to last for generations with little to no care needed.
HANDCRAFTED IN PORTLAND, OREGON